It's not Leave it to Beaver. It's not even The Andy Griffith Show. It didn't portray the typical American family. But Full House is one of the most popular family-centered sitcoms in history.
This week, we learned that Netflix is officially creating a follow-up to the show, Fuller House. Social media has exploded with excitement over this news, which led us to ask: what made – and what continues to make – Full House so popular?
Could it be the show's many traditional, conservative values? Yes, we're serious. Watch some reruns and be amazed… this show is chock-full of America at its finest. So here's our top 5 conservative moments from Full House – and here's to more in Fuller House!
Advertisement - story continues below
1.  Family first – it's what Full House is all about. Family. When Danny's wife is killed by a drunk driver, his brother-in-law Jesse and best friend Joey move in to help raise his young daughters.  Soon after, Jesse marries Becky, who becomes a mother figure in the home. The entire series is about family. And family is the bedrock of America.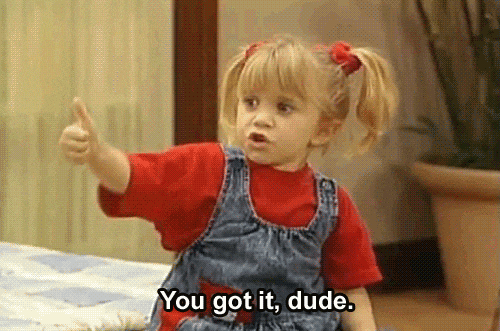 TRENDING: MSNBC Reporter Tries to Make the Case for Moore's Opponent, Then a Roy Supporter Appears On-Screen
2.  Parental involvement – the dudes who date the daughters know who's the man of the house. And they respect him. And, if they don't… well, the three amigos may show up at that drive-in movie. But it's not just relationships. Tanners, adults and kids alike, communicate and participate in each other's lives.
Advertisement - story continues below
3.  Prayer – though not included in every episode, we are given glimpses of the Tanner family's faith. From the traditional prayer at their Thanksgiving meal, to Stephanie plea for help finding Mr. Bear, the presence of a Supreme Being is clearly acknowledged by the Tanner Family.
4.  Lessons and morals – every show.  Each show presents a problem and a solution (and the government doesn't solve the problems!). Someone in the family is always learning something. It's not all fun and games – sometimes life is downright painful. Full House reminded us of that. And other times… you just need to pour pancake batter down the other guy's shirt. Because fun is an integral part of life, too.
Advertisement - story continues below
5.  They're Entrepreneurs – if at first you don't succeed, try, try again. From exterminator, to band leader, to night club owner, to radio dj, to Ranger Joe… these guys are always building something, always creating something. They're not about hand-outs. They're about contributing to society.
Advertisement - story continues below
The views expressed in this opinion article are solely those of their author and are not necessarily either shared or endorsed by the owners of this website.