Oprah Winfrey, the daytime interviewing diva, will finally interview former Alaskan Governor Sarah Palin on November 16th. This interview will be over a year past the time when viewers actuallywanted Oprah to interview Sarah Palin, but it finally will happen because of Sarah Palin's new book, Going Rogue: An American Life.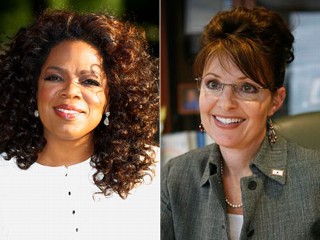 Advertisement - story continues below
Oprah finally agrees to have Palin on
Going Rogue: An American Life is set to be released on November 17th, the day after Palin's Oprah interview. It is listed at Amazon.com for $9 for the hardcover copy. Palin's book just reached #2 on Amazon's Bestseller list only topped by Stephen King's new book Under the Dome: A Novel which will be released on November 10th.
TRENDING: LiAngelo Ball Tells Truth About The Day He Said 'Thank You' To President
Oprah stirred up a lot of controversy last September when she refused to have Sarah Palin on her show. Viewers were upset because Oprah had already had presidential candidate Barack Obama on twice. However, when Oprah Winfrey made a decision to publicly back a candidate she said that she would not use her show as a "political platform".
Now that Sarah Palin has a book coming out, she is more than welcome on Oprah. Barack Obama was on the Oprah show in 2005 and 2006 promoting his books.
Advertisement - story continues below
Read More: Associated Content
Advertisement - story continues below
Advertisement - story continues below