On the heels of Barack Obama's woeful mourning that most Americans have a "distorted impression" of Islam comes a new Fox News poll that won't exactly help the president's cause. Full disclosure… no, we don't think the president is a Muslim. We think he's a spineless appeaser. 
The poll finds that the majority of Islamic Americans agree that Muslims should be able to forego the Constitution and be governed instead by Sharia law. That's right, Sharia.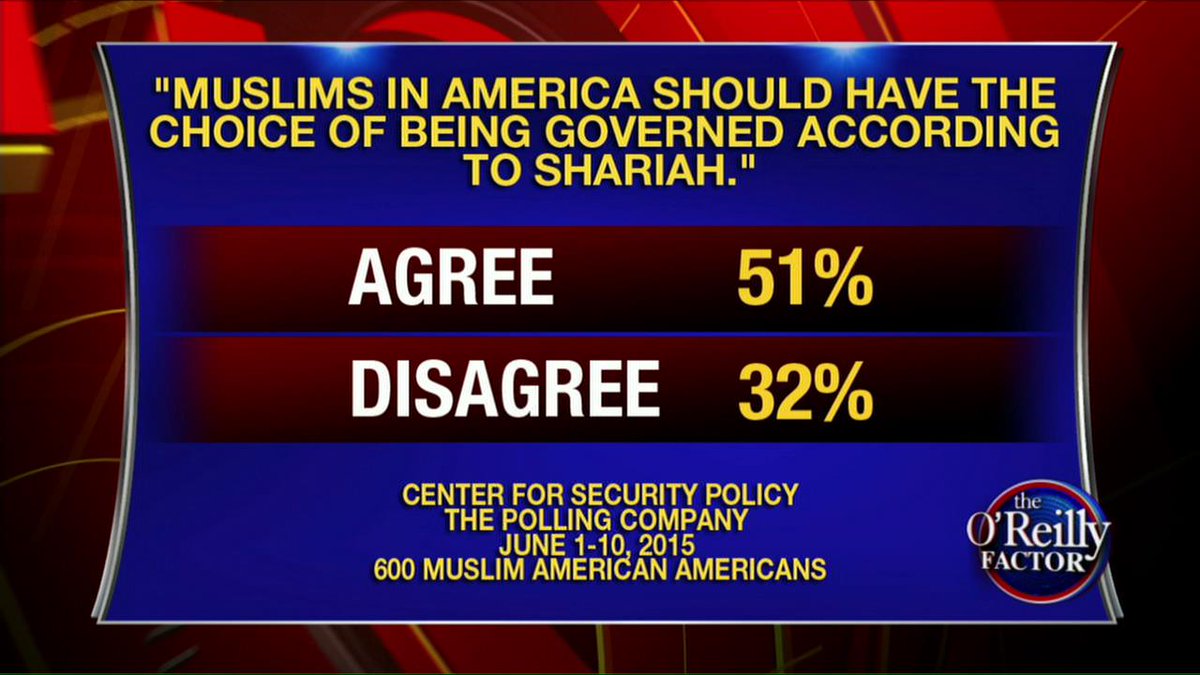 The same Sharia that says you can't draw Muhammad, or insult him, or question his having slaves or being a pedophile. The same Sharia that says you must sympathize with terrorists. The same Sharia that says all Jews must be eliminated. The same Sharia that says you must convert, or you must die. THAT Sharia.
Advertisement - story continues below
(We once wrote a post about how the Constitution and Sharia cannot ever coexist. Now would be a good time to open that article in a new tab for later, btw.)
The poll also found that 25% of Muslims in America agree that violence against Americans can be justified as part of global jihad, and 29% agree that violence against those who insult Islam is sometimes acceptable.
TRENDING: Senior Obama Official Issues Chilling Warning After Roy Moore Loss
Advertisement - story continues below
Catch that? 1 in 4 American Muslims think jihad against YOU, America, is justified as a part of global jihad. ONE IN FOUR!
"Oh, well," you say, "that's just a Fox News poll, those numbers aren't accurate." Know what's super scary? You're probably right.
I mean, not everyone's just going to tell a random survey taker that they're totally cool with killing Americans if it's in the name of jihad… cuz, you know, that sounds kinda crazy. So probably more than a few participants lied. This is only a representation of those brave few actually willing to admit they believe what the Qur'an says and stand by it.
For the record, estimates of the number of Muslims currently living in the U.S. range anywhere from 5 million to 12 million. That means anywhere from 1.25 to 3 MILLION Muslim Americans are good with jihad – with killing – YOU. Because you're not a Muslim. Therefore, you should die. Sharia.
Advertisement - story continues below
Moderate Islam is a myth, folks. Time we tell the world the truth:
Advertisement - story continues below
The views expressed in this opinion article are solely those of their author and are not necessarily either shared or endorsed by the owners of this website.