Advertisement - story continues below
by Kevin "Coach" Collins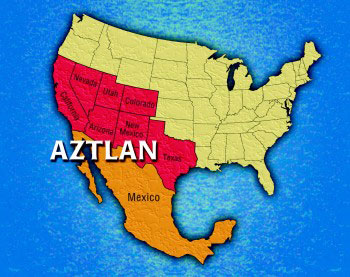 Left unaddressed the dangers Mexico poses to our security can spell disaster for us in short order.
There are a number of irrefutable charges against our southern neighbors, each one more ominous than the next. Consider these serious problems:
Advertisement - story continues below
Slopping hogs is a dirty business and so is trying to stay clear of the filth flying out of the Mexican cesspool. Our border security enforcement agencies are becoming corrupted by Mexico. The insane Project Gunwalker makes this point. It's a plan to let known Mexican criminals buy guns in America so they can be followed back to their nests in Mexico for the sake of "building a better case."
Cartels aren't just drug rings. The sooner we understand this the more effectively we can combat them. Mexican cartels are fighting the Mexican government and each other for total control of everything that will make them rich within their territory and that includes the entire country of Mexico. They will sell drugs, of course, but they will sell weapons, human body parts, sex slaves, stolen goods, and they will smuggle Islamic terrorists into America. They are only different from the Mafia in that we can't break them with a RICO indictment. It will take military action to stop them at our borders.
We have to recognize the danger they and the rest of Mexico pose or we will lose our country.
Advertisement - story continues below
To contact your Congressional Representative use this link:
http://www.contactingthecongress.org/
To read more about this threat use these links:
https://mail.google.com/mail/?shva=1#inbox/12e8313fa31b8b56
Advertisement - story continues below
http://www.red-alerts.com/homeland-security/possible-human-sacrifice-by-narco-cultists-in-mexico/
http://en.wikipedia.org/wiki/Reconquista_(Mexico)
http://www.foxnews.com/politics/2010/06/25/congresswoman-raises-red-flag-hezbollah-cartel-nexus-border/#
http://news.yahoo.com/s/ap/lt_drug_war_mexico
https://mail.google.com/mail/?shva=1#inbox/12e7ef9308c34ea5
http://standbyliberty.org/2010/07/22/hezbollah-and-al-qaeda-paying-the-mexican-drug-cartels-up-to-50k-to-smuggle-terrorists-into-the-u-s-via-the-mexican-border/
This article originally appeared on CoachIsRight.com and is reprinted with permission.