Advertisement - story continues below
"Paying lip service to transparency and being transparent are two different things," said Josh Silver in June after the Wall Street Journal published reports about "a series of secret meetings … between the Federal Communications Commission and top industry lobbyists."
A proponent of net neutrality and director of the media reform nonprofit Free Press, Silver has lit into the FCC numerous times for its off-the-record meetings with telecommunications companies, all of which are fighting the net neutrality policies being pushed by Free Press.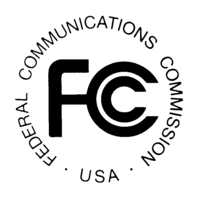 Advertisement - story continues below
"It is deeply disturbing that the FCC's Chief of Staff is not only meeting exclusively with industry representatives on the future of the Internet but when faced with criticism," Silver said, "he is also making weak excuses for the agency's behavior alongside vague promises to include others somewhere down the road."
Actually, the FCC held a number of "secret meetings" with net neutrality proponents. In fact, the "others" were — and most likely still are — members of Free Press's lobbying arm.
But you wouldn't know this from looking at Free Press's Lobbying Disclosure Act filings.
Advertisement - story continues below
Read More: By Mike Riggs, The Daily Caller